I visited the woodworker a few days ago to check up on his progress on the instrument, and saw something amazing: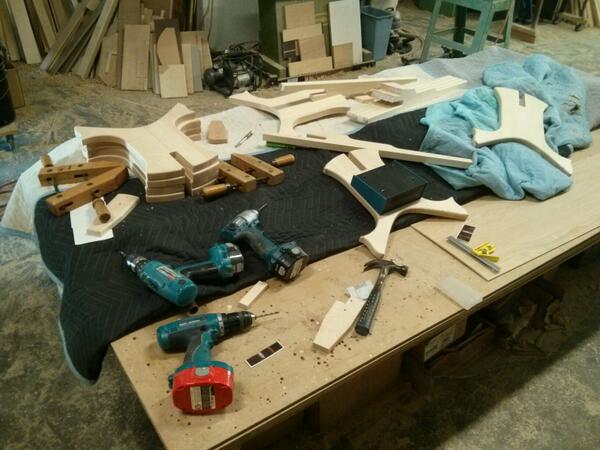 The woodworker had five maple necks and bodies built for the next magnetic cellos. I checked up on the quality of the work, and while I was there, we discovered a clever use of a dowel to keep the joint between the neck and body from wiggling. We also did a drop test to test the strength of the wooden body…
… and I chose a stain color that would bring out the orange from the copper coil. My woodworker will be sanding, staining, and finishing these instruments over the next few weeks.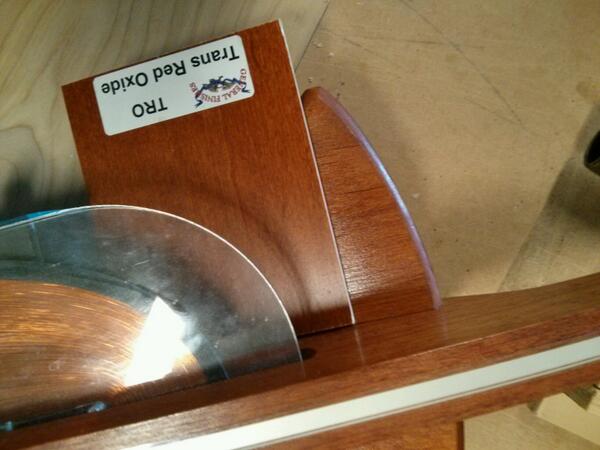 Oh, and earlier today, I had a chance to solder together one of the new circuit boards. The new board works as expected. With better components, reworked tone filter, and more sensitive coil amplifier, this circuit is a small but noticeable improvement.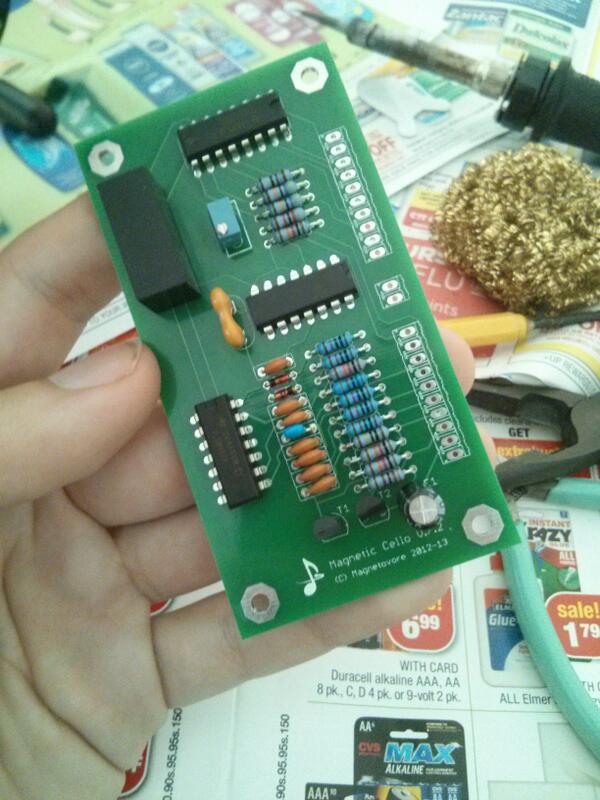 Unfortunately, it looks like it is still going to be a few more weeks until the custom metal boxes come in the mail, which sinks my plans of building the next round of instruments before fall classes start again.
Don't worry, though. If I run out of magnetic cello things to work on for a while… there's always the Guitar Chord Card. The new cards and stickers came in, and all I have to do now is actually figure out how to sell it.